Contact & Moi : One of the most generous loyalty program in France
Our 'Contact & Moi' loyalty program is free, simple, modern, and highly advantageous. For every night spent in one of our 270 Contact Hôtel establishments, you gain a point.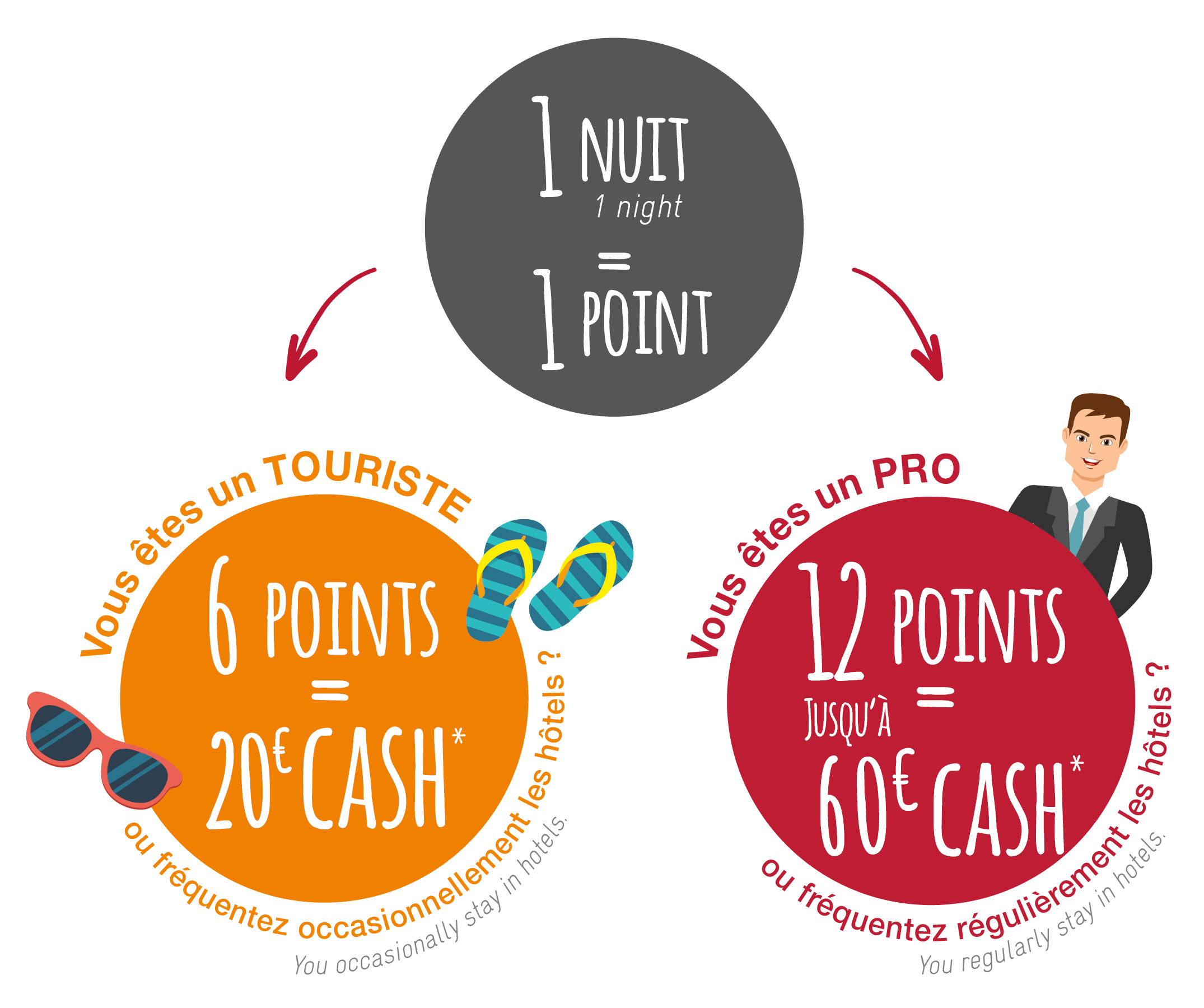 Become a member now
Information and registration at our hotel's reception desk or directly on
fidelite.contact-hotel.com
The loyalty program can be combined with the overnight stays package, the B&B (Bed & Breakfast) package, and the Contact Hôtel gift vouchers.